Age

24
About the-dragon-whisperer
LD Count:

3
Biography:

Hi everybody!

This is The-Dragon-Whisperer speaking and i have imagined alot of things which i have always wanted to do before i found this site. And all of those stuff were impossible.
Now that i have found this site, i am gonna complete my goals and become a master Lucid dreamer.

Happy dreaming.
Peace!
Location:

Sweden
Interests:

Art, lucid dreaming and parkour
Gender:

Male
How you found us:

i searched in google"how to dream whatever you want", i found a link and it had a releated link, and it was this site!
My goals are listed at my new dream journal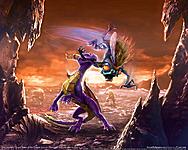 Lucid dreams:2
controlled dreams:1
My old dream journal
New dreamjournal!
Total Posts
Total Posts

119
Posts Per Day

0.03
General Information
Last Activity

02-09-2013

05:24 PM
Join Date

05-31-2009
Referrals

1
1

Friend

Showing Friends 1 to 1 of 1
Point Market Statistics

Active Purchases